15 Oct

Army Scholarship Foundation, Elbit Systems of America Establish Honorary Scholarship to Support Army Families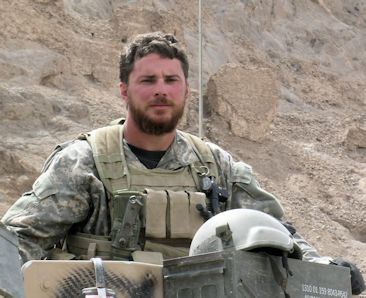 Elbit Systems of America, LLC, in conjunction with the Army Scholarship Foundation, has established a scholarship to assist family members of United States Army personnel in their pursuit of higher education.
This scholarship, designated as the Sergeant First Class Neal Benson Elbit Systems Honorary Scholarship, will be awarded annually to a deserving son or daughter of a U.S. Army soldier or to the spouse of a serving active duty enlisted soldier studying in the science, technology, engineering, or mathematics (STEM) fields. Elbit has established this scholarship in the honor of SFC Neal Benson, a current Elbit Systems employee and United States Army soldier. The scholarship results from Elbit System's generous donation and pledge of funding to the Army Scholarship Foundation.
Sergeant First Class (SFC) Neal Benson enlisted in the United States Army during Operation Desert Storm. He went on to become a Special Forces engineer sergeant.
During his career, SFC Benson was deployed to Afghanistan twice and to Iraq as an operator on a Special Forces Team. These deployments included training the Afghanistan host nation forces as well as the Romanian Special Forces as a partner force. While in Iraq, SFC Benson also helped train and conducted combat missions with the Iraqi 2nd Battalion Special Forces. On October 29, 2007, while SFC Benson and his Special Forces team were on patrol in Kajaki, Afghanistan, he was severely injured when an improvised explosive device detonated. The deadly explosion killed his team leader and left him with serious head, eye, and facial trauma.
Although seriously injured, SFC Benson's commitment to his Country and team did not waver. Even though he was no longer on the battlefield in Afghanistan, his battle to recvover proved just as challenging as he underwent reconstructive surgery and several operations to restore his vision. His injuries were no match for his resiliency in his pursuit of a return to his Special Forces team. In 2010, SFC Benson did return for a deployment to Iraq, serving as an inspiration and role model to all those who come in contact with him.
SFC Benson was awarded the Bronze Star (2 Awards), Meritorious Service Medal, Purple Heart, Army Commendation Medal (4 Awards), Combat Infantry Badge (CIB), and Parachutist Badge.
Elbit Systems of America is a subsidiary of Elbit Systems Ltd. and is headquartered in Fort Worth, TX. Elbit Systems of America delivers commercial aviation, defense, homeland security, and medical instrumentation products for the North American market. Elbit Systems of America is where the American spirit meets the spirit of innovation.
"Elbit Systems of America has long been a supporter of the U.S. Army and Army families. We are thrilled to assist Army family members in seeking to continue their goals of higher education," said Raanan Horowitz, President and Chief Executive Officer.
The Army Scholarship Foundation was founded in 2001 by concerned Army veterans who desired to support families of soldiers. The foundation provides scholarships to deserving sons and daughters of U.S. Army soldiers and veterans, as well as to spouses of active duty enlisted soldiers. The foundation is sustained by the generous donations of its supporters. Tax deductible donations can be sent to the Army Scholarship Foundation, 11700 Preston Road, Suite 660-301, Dallas, TX 75230.