25 Nov

Brothers Honor Their Father with Colonel Urey Woodson Alexander Memorial Scholarship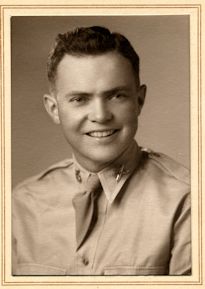 LTC Urey Woodson (Woody) Alexander, Jr. (US Army retired) and his brother Buford C. Alexander (US Army, 1970-74) have dedicated the Colonel Urey Woodson Alexander Memorial Scholarship to honor their father.
Colonel Alexander was born in Owensboro, Kentucky in 1915 and commissioned upon graduation from West Point in 1940. Following Field Artillery Officer Basic Course he was assigned to the Third Infantry Division at Ft Sam Houston, TX. After the Japanese attacked Pearl Harbor, Urey's battalion was given responsibility for coast defense in Sonoma, California. He joined the 104th Infantry Division (Timberwolves) and assumed command of the 386th Field Artillery Battalion (105mm Howitzer) in 1943. In 1944, the Division moved to Ft Carson, CO, and Urey was promoted to LTC. He then married Sugar Cain, an SMU graduate whom he met in Dallas; Sugar worked with the WASP's flying B-24's.
After D-Day, the 104th Infantry Division deployed to Cherbourg, France and fought in Belgium, Holland, the Battle of the Bulge, and into Germany in 1945. Urey Jr. (Woody) was born on the same day his father shook hands with the Russians on the Elbe. After brief occupation duty, the Division was transferred to California to train for the invasion of Japan, but upon war's end the Division was deactivated at Camp Adair, with Urey having commanded the artillery battalion the entire time.
After the War, LTC Alexander served at Forts Bliss and Sill, and attended Command & General Staff College at Fort Leavenworth, where Buford was born. He advised the Greek Army in their civil war with the Communists in 1950, and then worked with Naval Research on Long Island. His most interesting job was as Military Attaché to Poland, which entailed a year of language training at Monterey, intelligence training in DC and London, and final prep in Berlin. The two years in Warsaw at the beginning of the Cold War were eventful, with many interesting visitors at their home, including the future John Paul II and a young Senator John F. Kennedy.
Next, Colonel Alexander attended the Army War College in Carlisle, and then stayed on the faculty. During the Cuban Missile Crisis, he commanded the 35th Artillery Group in Germany for two years (where Woody graduated from high school), followed by two years at NATO HQ in Paris. He then served at Strategic Air Command HQ in Omaha (where Buford graduated from high school). His final Army job was as Director of Instruction at the War College. Upon retirement, he and Sugar remained in Carlisle, where he was business manager of the Dickinson School of Law.
Colonel Alexander passed away in 1998. Both he and his wife are buried at home in Texas. They would be pleased with the work of the Army Scholarship Foundation, having sent two Army brats off to college with help of Officers' Wives Club scholarships.
The Army Scholarship Foundation was founded in 2001 to provide scholarships to deserving sons and daughters of US Army soldiers and Army veterans, and to spouses of enlisted active duty soldiers. The Foundation is sustained by the generous donations of its supporters. Tax deductible contributions can be sent to the Foundation at 11700 Preston Road, Suite 660-301, Dallas, Texas 75230.