24 Apr

CPT Jennifer Shafer Odom Memorial Scholarship Awarded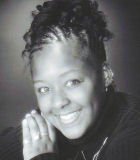 The Army Scholarship Foundation has awarded its 2005-2006 Captain Jennifer Shafer Odom Memorial Scholarship to Miss La'Tesha Hinton of Bel Air, Maryland. Miss Hinton graduated from Hartford Technical High School in Bel Air and is majoring in Chemistry and Pre-Medical studies at Xavier University in New Orleans.
The Captain Jennifer Shafer Odom Memorial Scholarship is awarded annually in honor of Captain Odom, a Maryland native. Jennifer grew up on a dairy farm in Knoxville, Maryland. After graduating first in her class at Brunswick High School, she entered the U.S. Military Academy and graduated as a member of the Class of 1992. She became an Army aviator and served tours of duty in both the United States and Europe, where she supported both the Kurdish refugee and Bosnia missions. While serving with the 204th Military Intelligence Battalion at Fort Bliss, Texas in 1999, her aircraft was reported missing while flying intelligence and counter drug missions over Columbia, South America. She and her crew were lost.
Captain Odom's awards include the Meritorious Service Medal, the Air Medal, the NATO Medal, the Joint Service Commendation Medal, the Joint Service Achievement Medal, the Air Force Achievement Medal, the Joint Meritorious Unit Award, the Southwest Asia Service Medal, the National Defense Service Medal, the Armed Forces Service Medal, the Army Service Ribbon, the Overseas Service Ribbon, the Army Aviator Badge, and the Parachutist Badge. The athletic facility at Fort Detrick, Maryland is named in Jennifer's honor. Her class ring is displayed at the West Point library, and her flight suit is in the Pentagon's Women in the Military Display.
The Army Scholarship Foundation was founded in 2001 to provide scholarships to deserving sons and daughters of US Army soldiers and Army veterans, and to spouses of enlisted active duty soldiers. The Foundation is sustained by the generous donations of its supporters. Tax free contributions can be sent to the Foundation at 6412 Brandon Avenue, Springfield, Virginia 22150. To learn more about the Army Scholarship Foundation or to make a tax free donation, visit www.ArmyScholarshipFoundation.org.