14 Jun

LTG Stanley Green Funds Scholarship in Memory of His Father, LTC J. Allan Green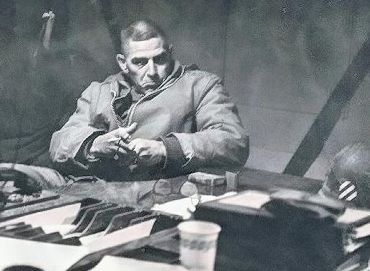 LTG Stan Green, U.S. Army, Retired, has established the Lieutenant Colonel J. Allan Green Memorial Scholarship to honor his father, Lieutenant Colonel J. Allan Green, U.S. Army, Retired.
LTC J. Allan Green was born in 1926 and died in 2011 in Austin, Texas. He enlisted in the U.S. Army as a private in 1944 during World War II. He later completed Officer Candidate School and was commissioned as a Second Lieutenant in the Armor Branch. He subsequently served as a First Lieutenant in the Korean War where he was wounded and for which he was awarded the Purple Heart. He also served in combat in Vietnam in 1970. LTC Green retired from the Army in 1972 following 28 years of service. Two years after retiring from the Army he entered the Seminary of the Southwest in Austin, Texas, and upon completion of his studies was ordained as a priest in the Episcopal Church.
The Army Scholarship Foundation was founded in 2001 to provide scholarships to deserving sons and daughters of U.S. Army soldiers and Army veterans, and to spouses of enlisted active duty soldiers. The Foundation is sustained by the generous donations of its supporters. Tax deductible contributions can be sent to the Foundation at 11700 Preston Road, Suite 660-301, Dallas, Texas 75230.